Award winning design and a team of creative professionals with the experience to deliver your perfect project.
Design is our core business and our passion – for us, being a designer is more than just coming up with a clever idea to capture the essence of a message. From the very beginning of every project we take your aspirations and become the strategists and planners to build a vision for your project. We orchestrate the requirements of copywriters, illustrators and photographers with flawless timing, before blending all the elements together – with a clever idea – to complete a design solution of the highest calibre.
You will liaise directly with one of our designers to ensure they understand your requirements and have access to your unique market insights and specific business dynamics. There are no 'Chinese whispers' scenarios with needless extra tiers of management – just direct and open contact between us so that we can deliver consistently effective projects.
Whether it's to invent a magical fun world with loveable characters to interact with, to explain the inner workings of complex engineering or maybe to create a realistic 3D product render to give your project an extra dimension. Illustrations spark the imagination and create images of scenes that are just not possible capture with photography alone.
We regularly work with a number of incredibly talented illustrators who's very diverse styles fulfil the majority of the demand. However, there are occasions when the project screams for a particular look, which is when we consult with several agencies to find the perfect match.
Get it right and a picture can pretty much sell a whole idea on its own. We can help where photography is needed in order to capture a specific subject or moment in time. We can also undertake location shooting – maybe at a prestigious event or recording real life urban social scenes.
Perhaps you need a studio shot with backdrops, lights and models to help sell the product. Whatever the project demands we can direct the whole shoot to deliver a highly professional and accomplished result.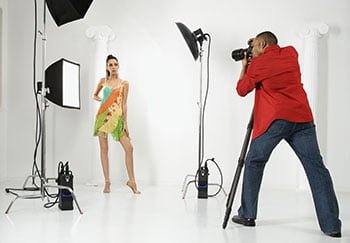 Of course not all projects have the budget for bespoke photography which is why we have our own royalty free digital image library for such occasions.
Our clients receive access to this extremely useful resource and with millions of photos and illustrations to browse through there's plenty of opportunity to find inspiration. There are advanced search options to help you locate images faster and "like" boxes to bookmark your favourites – and the best part of all, the images are FREE to use in the projects we create for you.
You will also find video footage, audio tracks and sound effects but unfortunately we can only provide these at an additional cost.