Avery Dennison has a street graphics film amongst their wide range of products.
With a paint like finish it can be applied to roads, pavements, and other rough surfaces in exposed outdoor environments. It's durable enough to last for up to three months exposed to road vehicle traffic, and up to six months on pavements.
The film meets international slip resistance testing standards and at the end of its working life, it can be removed using a standard pressure washer.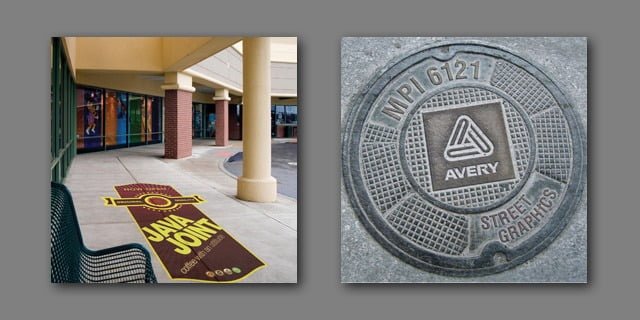 Avery Dennison Graphics Division product story.