Another fantastic night at this years Waltham Forest Love your Borough Awards which was brought forward to April, and once again we were a gold sponsor for the event.
The awards are to identify and honour the residents and council staff who's achievements through community involvement and civic pride have made Waltham Forest a better place.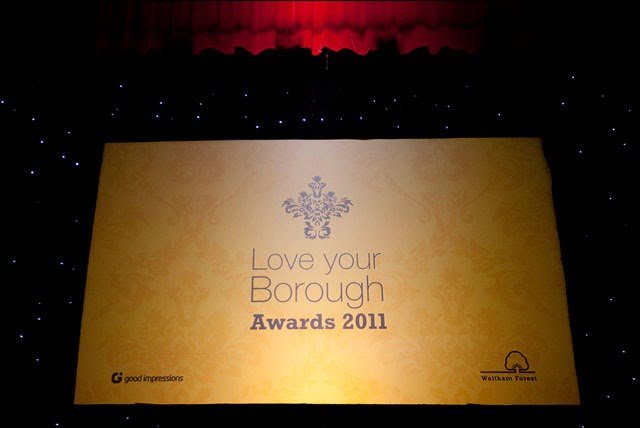 Good Impressions sponsored the arts award which was won by the Waltham Forest Disability Resource Centre (DRC). The Waltham Forest DRC has an amazing group of disabled artists who have exhibited at the Changing Room Gallery and libraries. They take part in the Walthamstow Arts Trail, where members of the public are blown away by the talent. Many service users start art as therapy and the centre now has regular painting, drawing, craft, and digital photography groups.
We produced all of the advertising, invites, programme, menu, table stationery and of course, the crystal awards for the evening.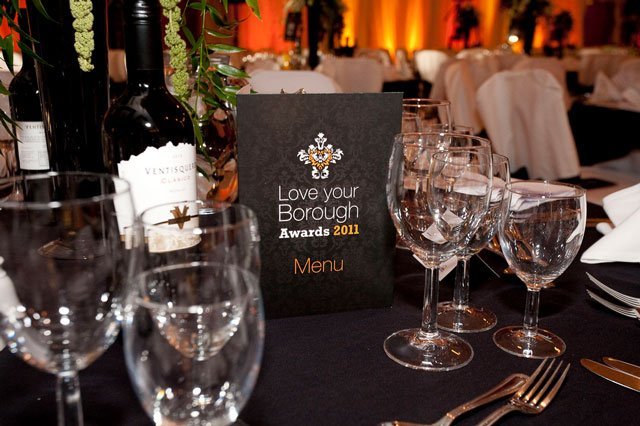 The night was co-hosted by former sprinter and hurdler Kriss Akabusi MBE at the Walthamstow Assembly Hall.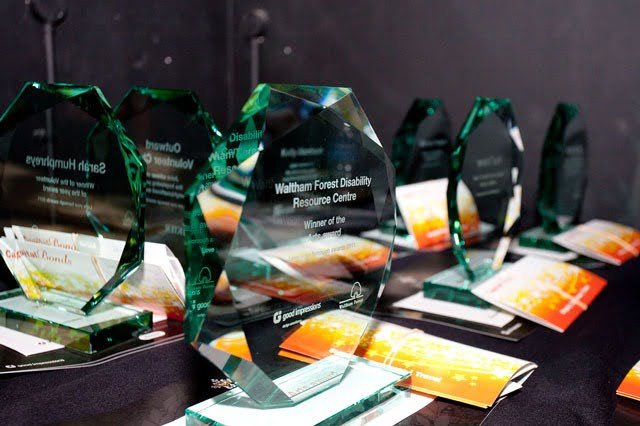 Frank with Kriss Akabusi MBE presenting the Waltham Forest DRC with their award.