All football fans will remember the name Laurie Cunningham, the first black player to represent England at any level.
He was to win a total of six caps for England and was first British player to transfer to Real Madrid. He died in 1989 in Spain, tragically early in his illustrious career. Leyton Orient and Waltham Forest council are commemorating Laurie Cunningham's years at Brisbane Road by launching a fund raising campaign to commission a statue by noted sculptor Graham Ibbeson, famed for his statues of sporting figures such as Don Revie, Fred Truman and Dickie Bird as well as his iconic Eric Morecombe. We were honoured to be asked to design the campaign material and attend the campaign launch at Leyton Orient grounds.
BRANDING
GRAPHIC DESIGN
LARGE FORMAT & LITHO PRINTING
Laurie's son and niece with all the contributors at the campaign launch.
Our Contract Manager, David Loblack (centre) with Troy Townsend (left) and Bobby Fisher (right).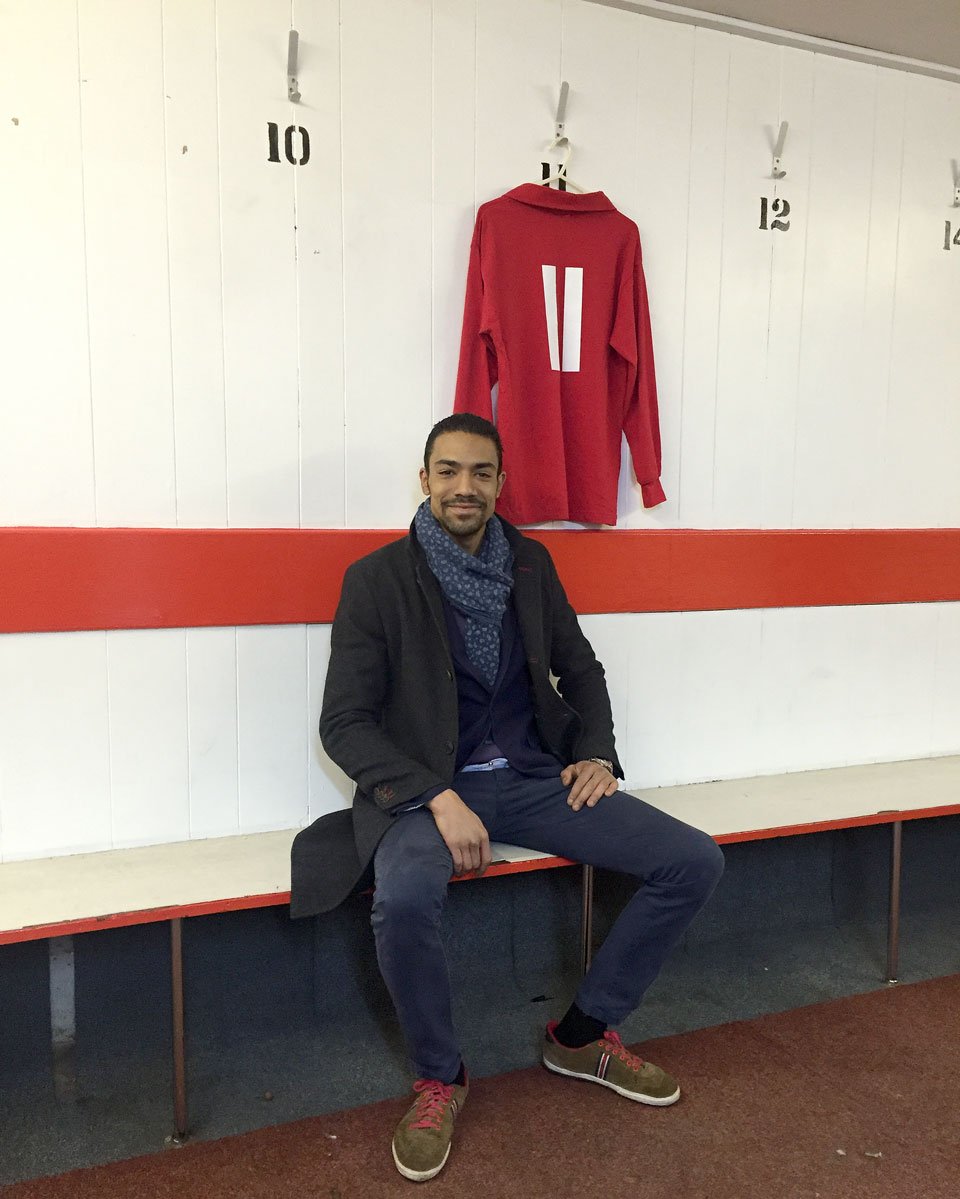 Above, Laurie's son Sergio in the Leyton Orient dressing room with his fathers famous No.11 shirt. The the launch was also covered by London Live. Click the image below to view the report.