We have made a great start to the year with an exciting book launch accompanied with an exhibition.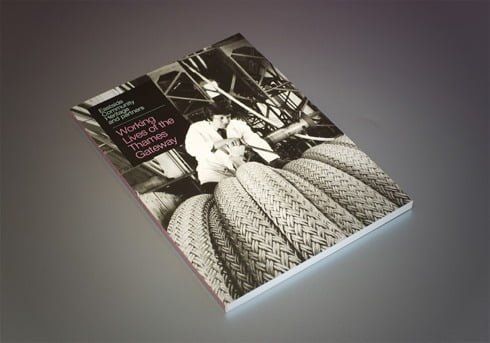 Eastside Community Heritage asked us to design and print their latest publication, 'Working Lives of the Thames Gateway'. The book is part of an ambitious 3-year project which collected over 260 oral history interviews with people who worked in a host of near-extinct/dying trades.
It accompanies an exhibition at London Guildhall Art Gallery and an education pack for schools, all of which we produced for them. For the exhibition we came up with the innovative idea of utilising the Guildhall's unique windows as part of the display. Overlaying them with semi-transparent vinyl complemented the wonderful stained glass found throughout the Guildhall.
The launch was a great success with many people complementing us on the design.
BRANDING GRAPHIC DESIGN LARGE FORMAT PRINTING LITHO PRINTING